It is finally time! After six months of development, the Sleipnir formerly known as the Notinante, is finally coming to Kickstarter. And she's not coming alone!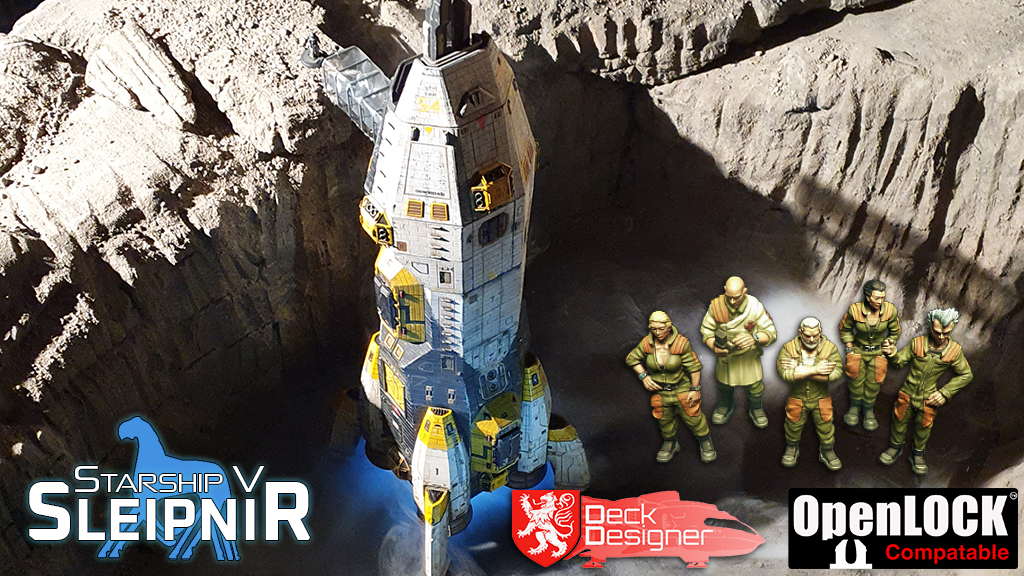 We go live 17:00 UTC/GMT +2 (Central Europe), that is 11:00 AM New York time, 8:00 AM L.A. time, and 1:00 AM Sydney time.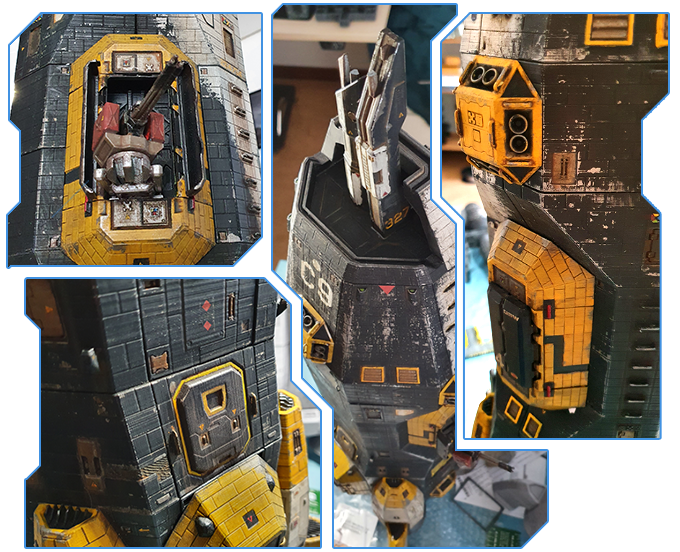 Miniatures
But what is a ship without its crew? The Sleipnir comes with five standard crew, a rag-tag gang of hardened space mercs. Optimised for SLA printing but fully printable on fine tuned FDMs, the crew miniatures have their own stretch goals and poses to unlock!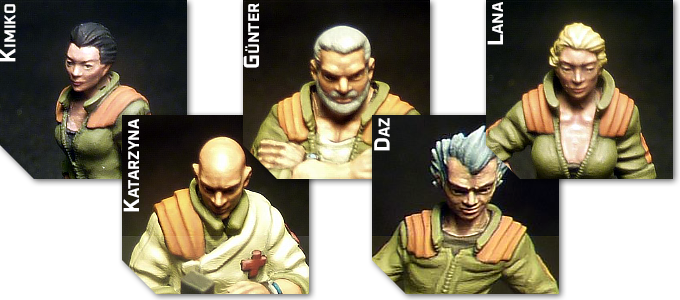 Deck Designer
Also premiering is Deck Designer, our new software suite to make reading assembly instructions, customizing your ships, and planning your prints a cinch! We are hoping to have a live demo available, as this tool will not only work on your 2nd Dynasty STL files, but every STL file in your library.
In time, this is going to become the standard for creating new assembly instructions, but we are hoping, also for a place for backers and fans to make available their own custom configurations and variants.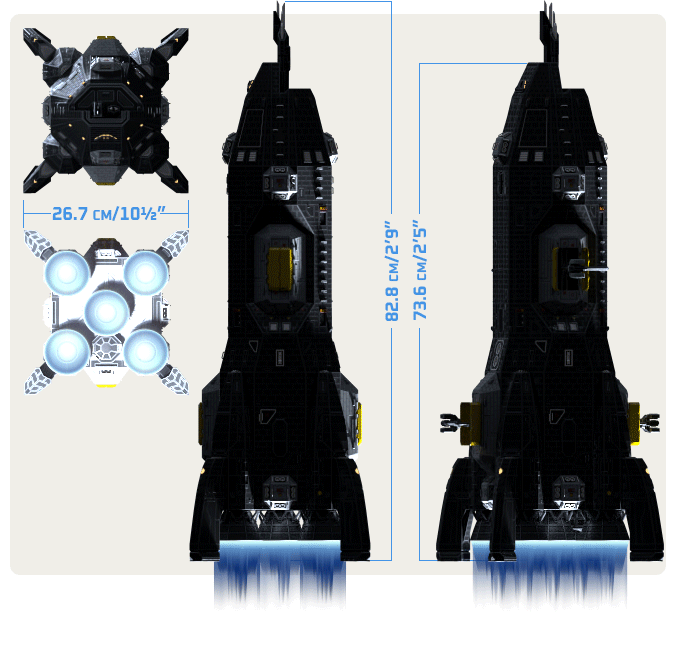 Returning Backer Rewards
We've significantly dropped the price of the Sleipnir, a ship almost as large as the Chimera, but far more manageable on the tabletop. This time around we are not offering upgrade pledges, because 98% of the Sleipnir is brand new (with some remixes, but aside from WC units, more or less brand new).
However, your loyalty will not be forgotten. Returning Backers will get at least a $10 USD bonus to spend in the pledge manager on pledge upgrades or add-ons. We say at least, because this might increase even more as the campaign unfolds.
We hope you'll join us again, and even if things are tight right now, we'll have our pledge manager with Kickstarter prices open extra long so you can pledge just $1 and upgrade later if needs be.