Over the years we have added a variety of modular starfighters to our line up. These are fantastic starter builds that can be printed in a matter of hours rather than days, and fit into a wide variety of settings

Click on the links below to purchase, or scroll down for more information on each product.
Starfighter Modular System I
This pack allows you to create and customise a variety of starfighters in 28-mm scale, complete with pilots and detailed cockpit interiors.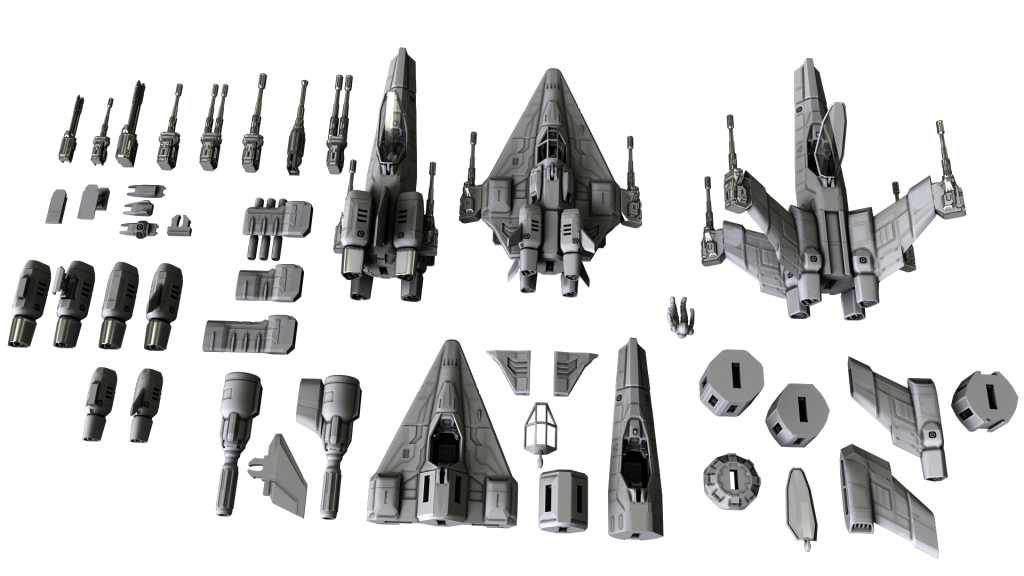 Starfighter Modular System II
This pack is our second starfighter pack and it includes four starfighter chassis, with five base variants, and a shuttle. The chassis are compatible with the original pack or as a standalone.