A Traveller take on Scout Ship Beta

During our official Traveller RPG Type S Scout/Courier campaign, we offered a Traveller take on our original Scout Ship Beta. This design replaced the interior semiotics, engines and main machinery of the Scout Ship Beta with the Traveller designs and semiotics created for the Type S.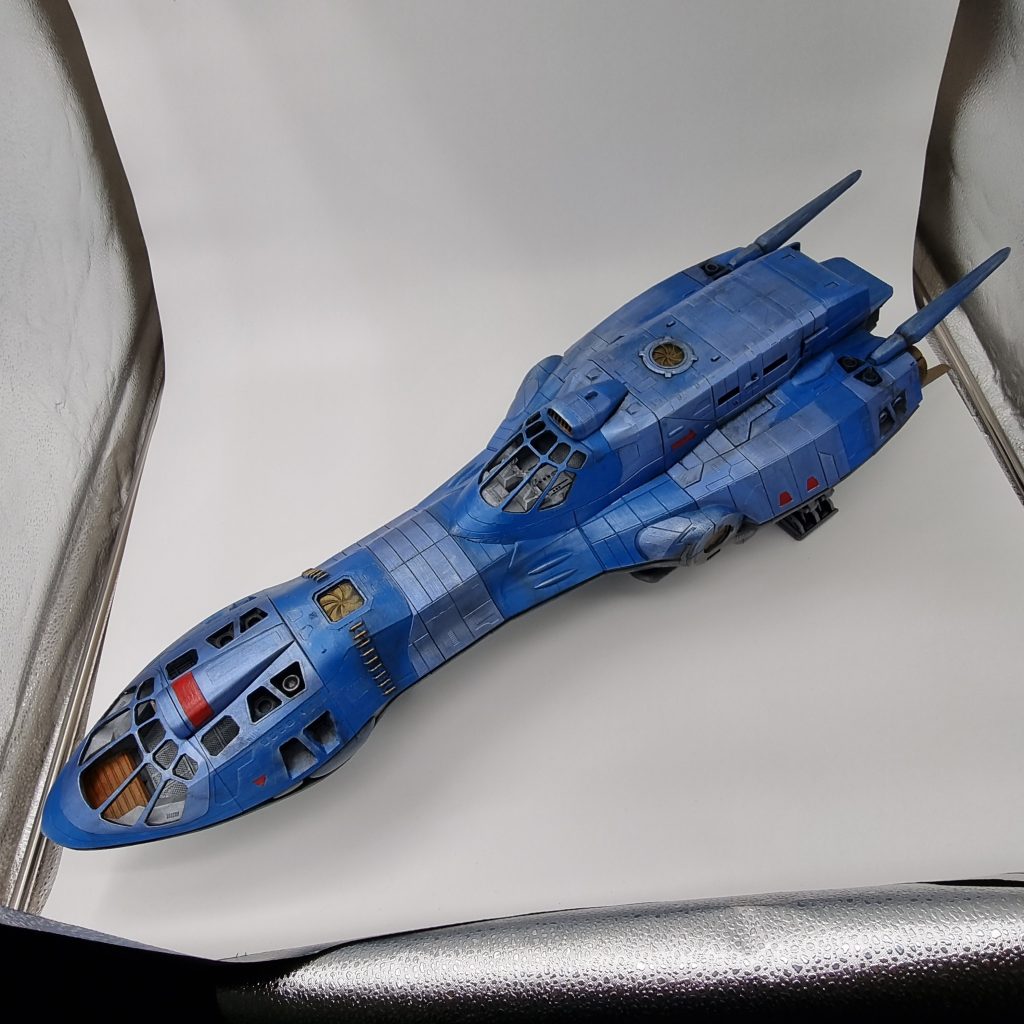 The Beta Centauri is available at MyMiniFactory, you can get it by clicking the MyMiniFactory image to the right.
The ship is fully released, printable, and has assembly instructions at the ready.
There is an upgrade version available for Scout Ship Beta owners as well.
The Beta Centauri varies from the base Scout Ship Beta in a variety of ways. Most noticeably, it is unarmed, although has two hard points where a turret could be added. It features a slightly lengthened neck, upper crew deck, air raft garage, and its cargo bay is greatly increased in size from the original Scout. It also has a side airlock.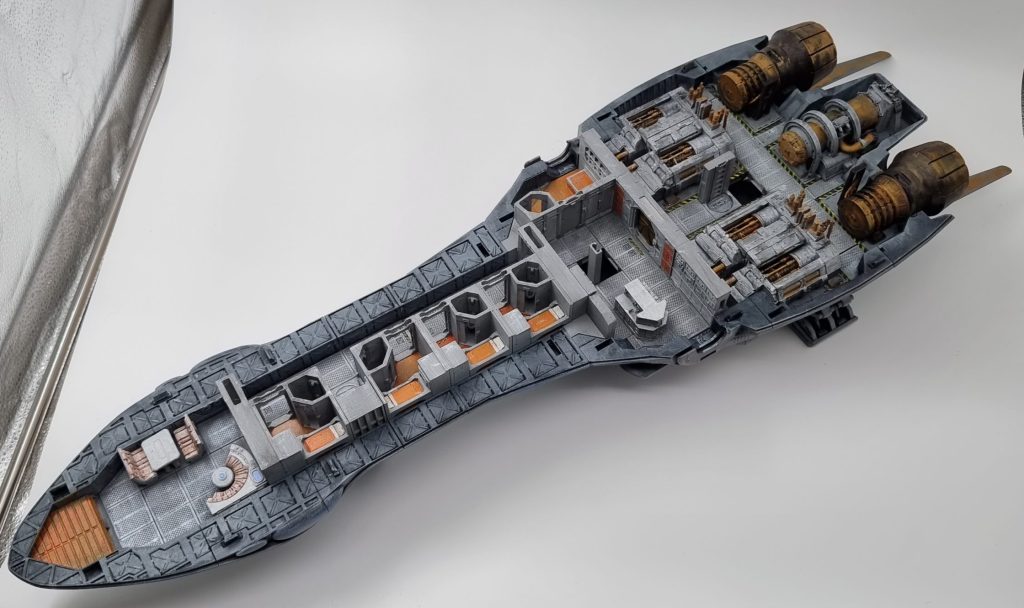 Although not a 100% confirmed Traveller starship, the Beta Centauri is a 150 ton (light weight 200 ton class) fast transport, sacrificing cargo and fuel.