Our character miniatures will give you the opportunity to populate your starships and other scenes in 28 mm scale. In addition to some generic science fiction miniatures, we also have a specific range for our Beta, Sleipnir and Traveller crews.
Otherwise, click on the links below to purchase, or scroll down for more information on each product.
Latest Miniatures
Sci-Fi Miniatures
This section is a catch all for our 28mm figures.
Miniature Pages
We have a number of dedicated 28mm figure pages with specific themes:
Scout Ship Beta Crew
The Beta Crew. A series of crewmembers made specifically for the Scout Ship Beta.
Sleipnir Crew
The Sleipnir Crew. These miniatures comes in variant poses, including seated, zero gravity, action, and standing.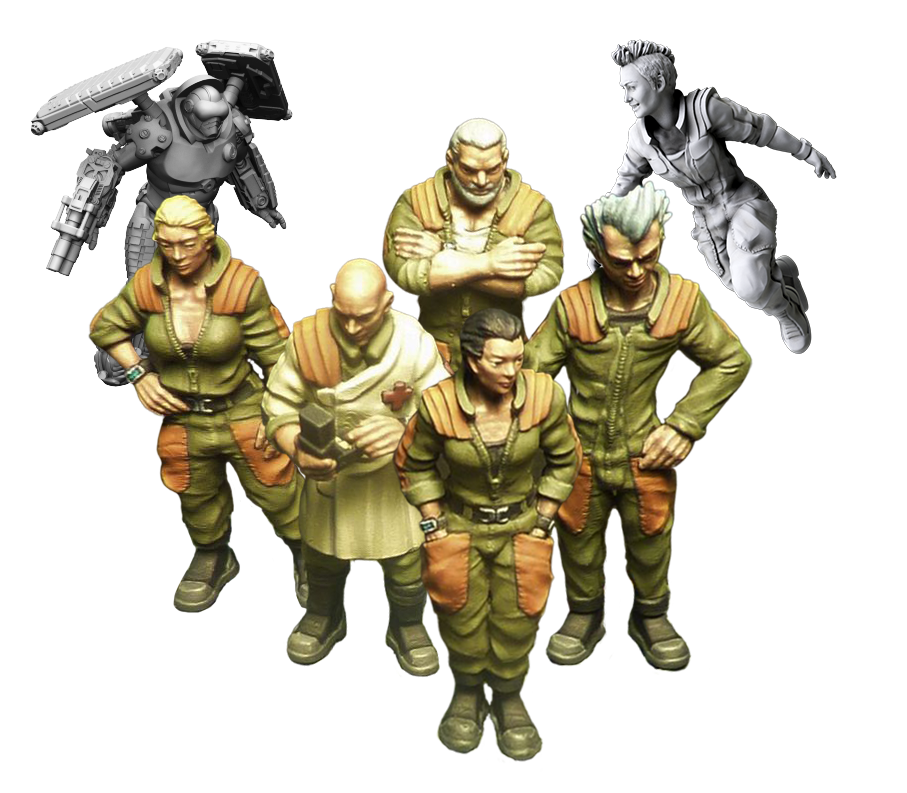 Robots
The Robots. This segment includes a battlemover, androids in different poses and drones.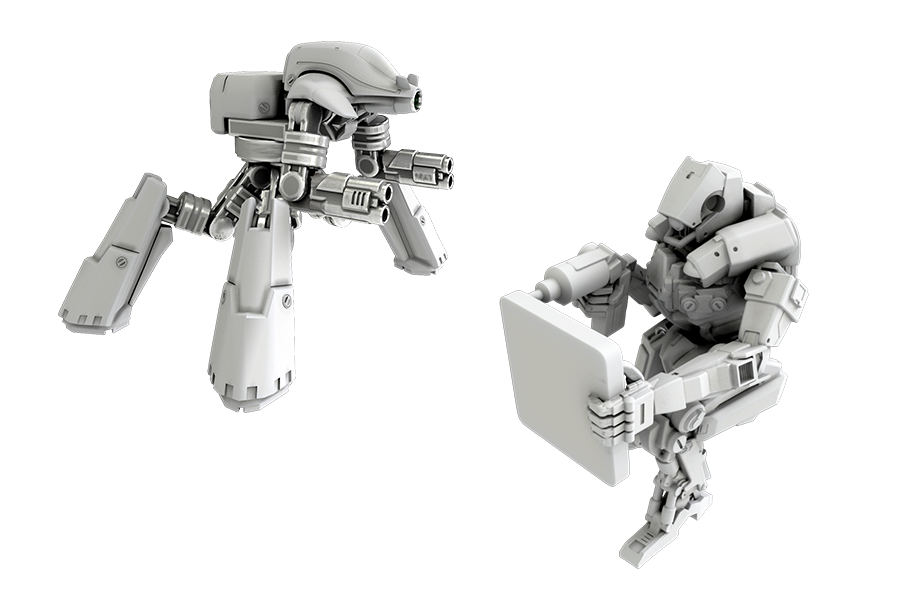 Official Traveller 28mm Miniatures
The Official Traveller 28mm Miniatures. As a part of our Type S Scout/Courier campaign, we released a crew for the ship as well as other different inhabitants in the Traveller universe.