The Chimera, from Starship IV, our forth Kickstarter, is an original, fully 3D-printable 28-mm scale spaceship for tabletop play and display. Named after a creature of Greek myth, which is composed of the parts of many different creatures, Starship Chimera has the ability to be reconfigured in length, height and width whichs makes it our largest and most versatile starship to date!
The Chimera is a cargo hauler's dream, allowing you to transport supplies to far off colonies, deposit tactical vehicles in hostile territories, or bring back artefacts from alien worlds. The Chimera is detailed inside and out and a variety of configurations can be used to customise the deck plans that include three decks standard.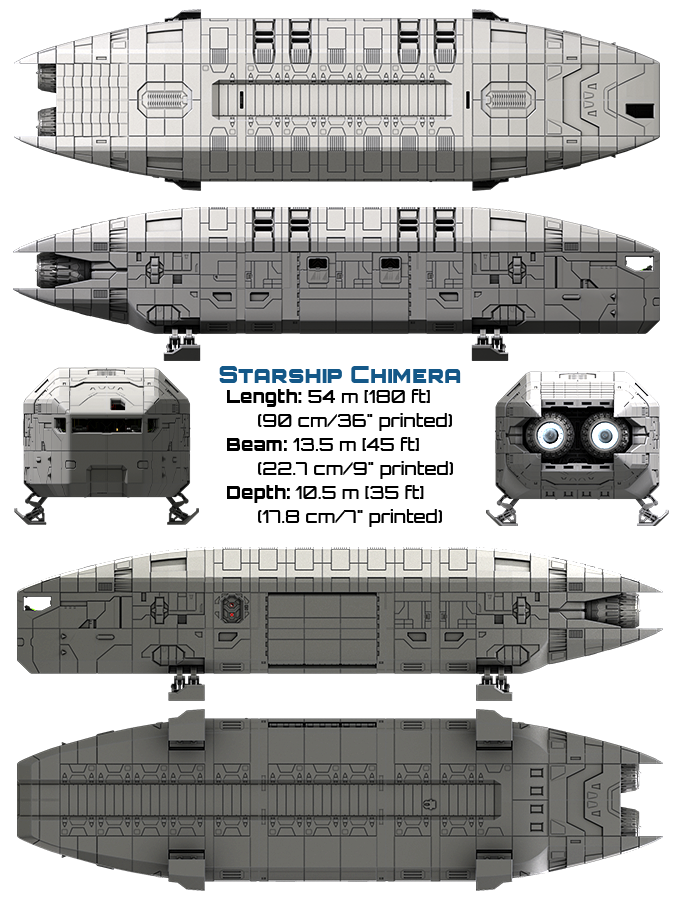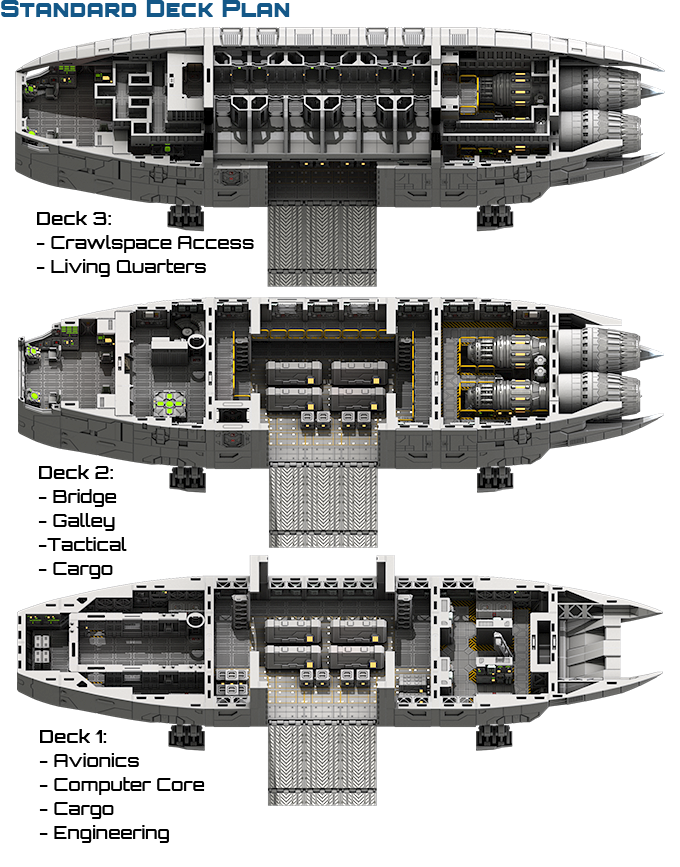 Get The Chimera
We offer The Chimera as a downloadable STL file collection. At present, the pledge manager for Starship V is open over on MyMiniFactory.com, which will allow you to get access to Kickstarter prices for a limited time!
The Kickstarter edition also includes the remarkable stretch goals, allowing the Chimera to be customised in a wide variety of ways.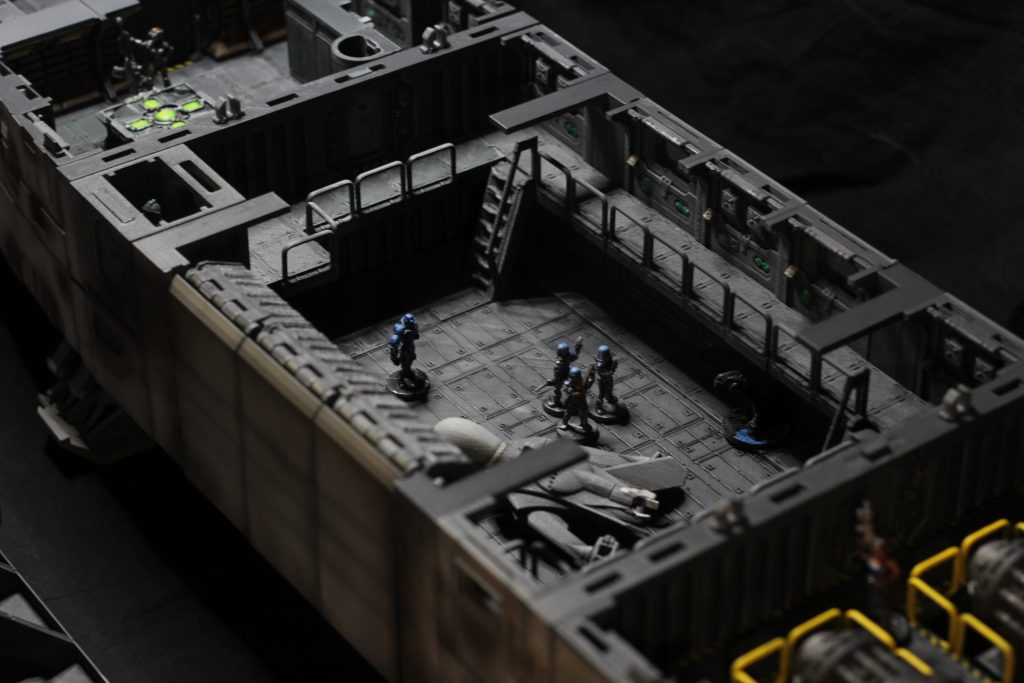 In addition, the kickstarter version of the Chimera includes the following stretch goals, allowing a multitude of armaments, equipment options and hull variants: