The Chimera, from Starship IV, our forth Kickstarter, is an original, fully 3D-printable 28-mm scale spaceship for tabletop play and display. Named after a creature of Greek myth, which is composed of the parts of many different creatures, Starship Chimera has the ability to be reconfigured in length, height and width whichs makes it our largest and most versatile starship to date!
The Chimera is a cargo hauler's dream, allowing you to transport supplies to far off colonies, deposit tactical vehicles in hostile territories, or bring back artefacts from alien worlds. The Chimera is detailed inside and out and a variety of configurations can be used to customise the deck plans that include three decks standard.
Features
Fully Modular Interior – Customise the layout however you like using any of our OpenLOCK interior titles or your favourite 3rd party pieces
Bang for Your Buck – Contains over 150 pieces
Low Support Requirements – We have optimised parts for minimal support requirements; Some overhangs will still need some supports
Modular – The Chimera is compatible with a variety of ship variants and add-ons.

Starship Chimera includes a fully realised interior and exterior that can be printed on your home FDM 3D printer, or ordered through a print service to serve tabletop miniature play or display with 25-32mm miniatures.
We offer Starship Chimera as a downloadable STL file collection on a variety of sites, but our preferred distributor is MyMiniFactory, where we are able to offer our products at the most competitive prices.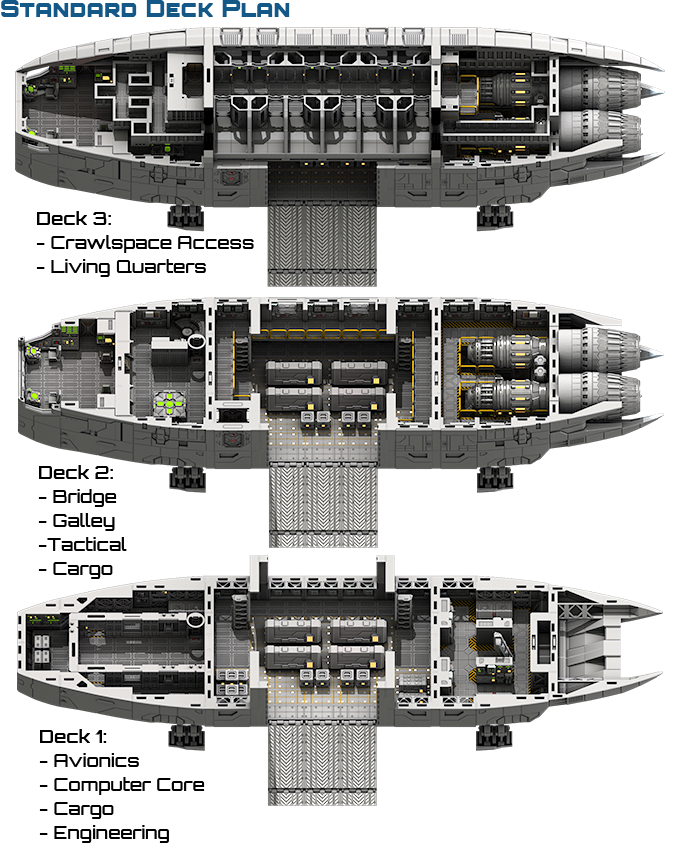 Starship Chimera was our first fully modular 3d-printable 28-mm scale starship for tabletop play and display.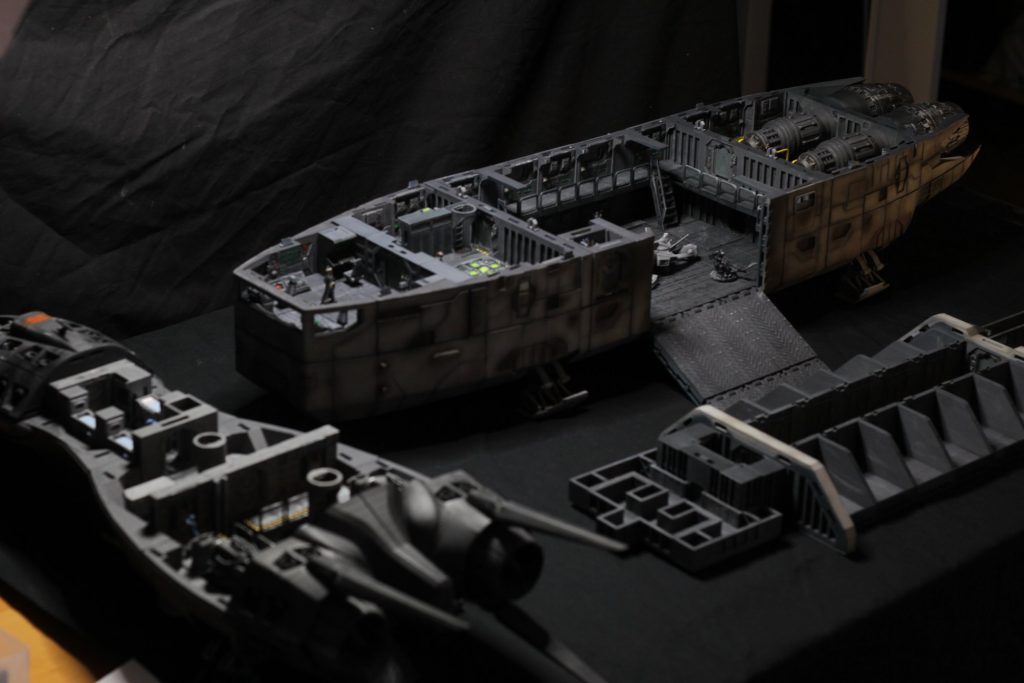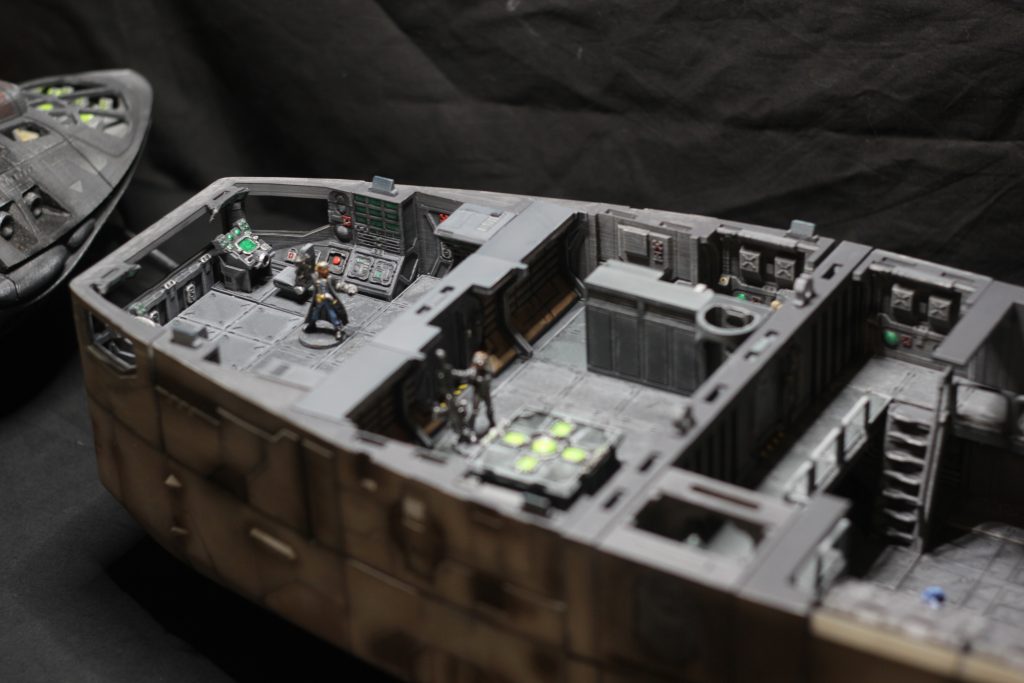 The Chimera series was always designed to be modular and allow for many variants, although creating new iterations can be a challenge without access to Deck Designer/3Dio, there are some iconic starship variants available, as well as expansion packs to add additional parts to customise any Chimera chassis.
Chimera Pathfinder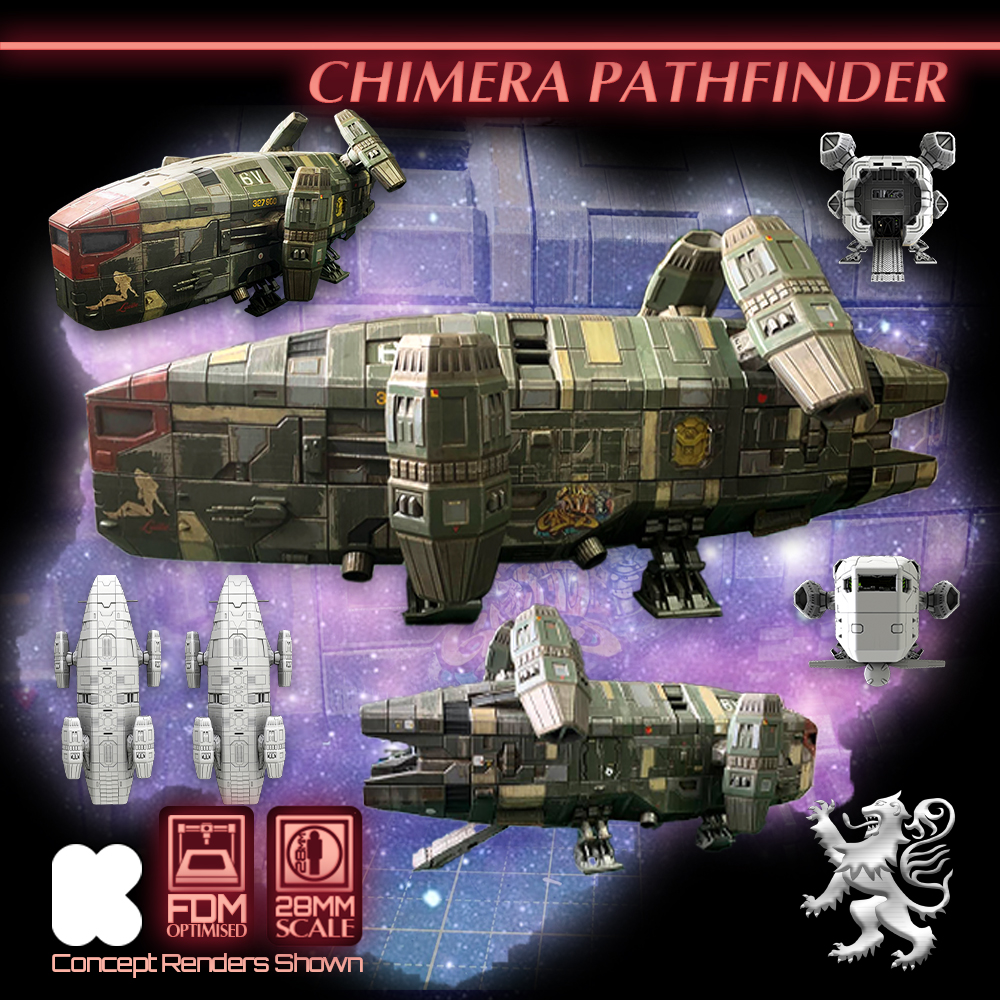 The Chimera Pathfinder is a smaller starship variant of the Chimera series designed to be more approachable as a project.
Chimera Pegasus
The Chimera Pegasus is a civilian passenger transport ship designed to move passengers between the stars. It focuses more on comfort for long duration trips, providing passenger pods and an aft lounge area for eating.
Chimera Cerberus
This variant of the Chimera was designed as a dedicated System Patrol Gunboat, ideal for policing the space lanes and engaging in anti-starfighter activities.