On the 3rd of November, 2021, we launched our sixth Kickstarter and our second crowdfunding campaign under official license of the Traveller RPG universe. This time around, we are bringing to life an armada of 1:270 and tactical scale Starships for your 3D printer.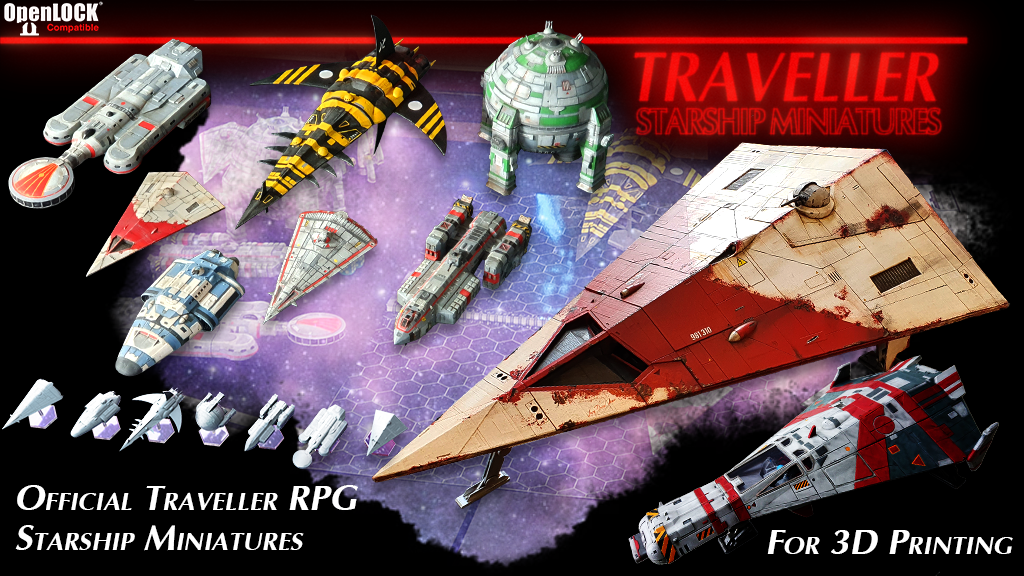 We are releasing a lineup of 7 Traveller starships (already doubled thanks to stretch goals).
Click here to back or learn more about our Traveller Starship Miniatures.