We just released a new turret pack on Frontiers to expand the weaponry of our Free Trader Beowulf.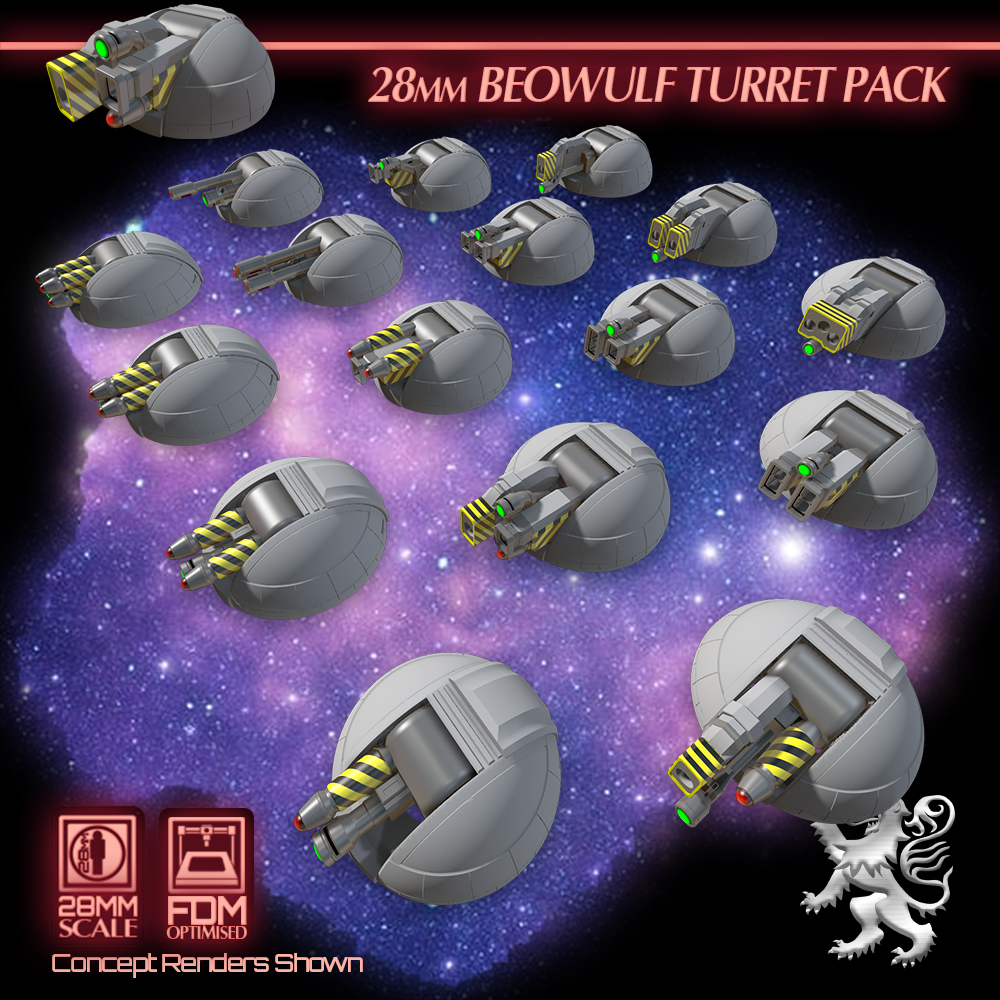 The new turret pack adds a staggering 19 new variants, with two Turret chassis variants. They are cross-compatible with all our turret ports, making them available to a wide variety of ships.
To celebrate the release, we made a Beowoulf style conversion of the Type S turret, which features full articulation. To get your hands on this FREE release, go to the Frontier, select Tiers, and scroll down to the add-ons to add the Turret to your collection.